Did you miss last week's Sip & Bite Show on Delaware 105.9? Redemption is at hand! Click below to hear the podcasts and all will be forgiven.
Big boss Rich Steele and Azafran GM Zed Smyth fill us in on Cafe Azafran's new Lewes spot, Olive & Oats – paying homage to Cafe Azafran's very first location in the First Town in the First State!
Jay Allen is a trained personal chef and one of Eating Rehoboth's newest tour guides! You'll love Jay's story and what he has accomplished here at the beach.
ON SIP & BITE TWO WEEKS AGO:
Do you ever wonder where you favorite restaurant's food comes from? Meet Guy Weber from Gordon Foods. He reveals all.
Feeling twisted? Meet Paul Sarnak of Rehoboth's Philly Pretzel Factory. This guy knows his pretzels!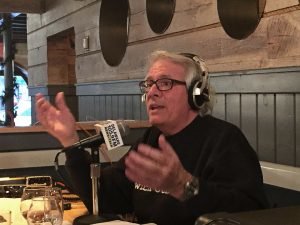 Feast your ears on Sip & Bite with the Rehoboth Foodie every Saturday from 3-5 on Delaware 105.9FM.