If you see the one (or two) persons who might have missed the Sip & Bite Show last weekend, say, "All is forgiven. Just click the chosen podcast below." You will have done a good thing.
Meet Brittney Thomas from Fordham & Dominion Brewery in Dover. She talks beer, tradition, history and recaps Octiber's Cheesetoberfest.
DelTech Culinary Instructional Director & Chef Ed Hennessy joins Jan Clapp in inviting you to the upcoming Gourmet Gala at the DelTech Dover campus.
ON 'SIP & BITE' TWO WEEKS AGO
Meet Peggy Raley, winemaker & the big boss behind the True Blue Jazz Fest in Rehoboth. True Blue celebrates straight-ahead/traditional jazz – where it all started! Meet vintner and jazz singer Peggy Raley!
Managing Partner Rich Garrahan and GM Matt Frey bring us up to date on all the Crooked Hammock and La Vida Hospitality events happening this fall – right on up to New Years!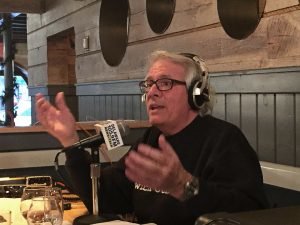 Feast your ears on Sip & Bite with the Rehoboth Foodie every Saturday from 3-5 on Delaware 105.9FM.