YOU would never have missed last Saturday's Sip & Bite show LIVE at Conch Island Key West Bar & Grill in downtown Rehoboth Beach! But if you happen to run into the poor unfortunate who did, tell him or her that all is forgiven. Just click the chosen podcast below.
LIVE! From Conch Island Bar & Grill in downtown Rehoboth Beach: It's Sip & Bite!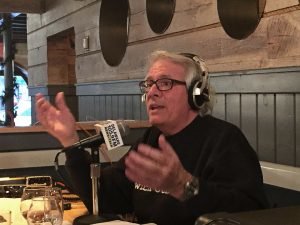 ON 'SIP & BITE' TWO WEEKS AGO:
Meet Freeman Stage Executive Director Patti Grimes, PR guru Alyson Cunningham and Digital Bits 'n' Bytes Guy Doug Phillips. Get the back story on the Joshua M. Freeman Foundation & Freeman Stage at Bayside.
Self-proclaimed beer evangelists Khalil "Karl" Saliba and attorney John Paradee wax philosophical about Delaware's craft beer culture and everything that led up to it. Like beer? These guys know their stuff!
Feast your ears on Sip & Bite with the Rehoboth Foodie every Saturday from 3-5 on Delaware 105.9FM.