Did you miss last week's Sip & Bite Show on Delaware 105.9? Redemption is at hand! Click below to hear the podcasts and all will be forgiven.
Spice & Tea Exchange in Rehoboth and OC is Xmas Gift Central for your favorite foodie. Meet GM Dan Slagle and p/r guru Brenda Pfautsch. And they brought fun things for The Foodie to play with.
Blackwall Hitch GM Zach Diogo and longtime RB barkeep Pat Hurley whip up some holiday cocktails for The Foodie. It's a Christmas Miracle that we made it to the end of the show!
ON 'SIP & BITE' TWO WEEKS AGO
Larry O'Brien is one of only 236 Master Sommeliers on the planet. He, along with Jackson Family Wines' Nick Sharp, do a 'stump the foodie' wine tasting. It is not The Foodie's finest moment.
Jeweler and philanthropist Harry Keswani fills us in on his upcoming Harry K Ball to help feed needy kids in Delaware.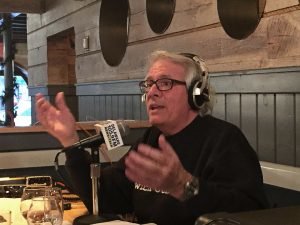 Feast your ears on Sip & Bite with the Rehoboth Foodie every Saturday from 3-5 on Delaware 105.9FM.