OK, YOU ASKED (well, clicked…) FOR IT:
As a professional musician for over 28 years, I could always be found in the kitchens when I wasn't on stage. My "day job" was in professional audio/video media production, radio and tech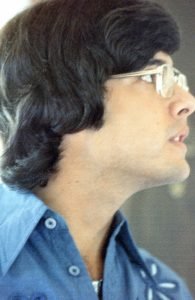 nical education, but my heart (and stomach) has always been in the food business. I was a partner in an Italian deli, a corporate catering service (crystal, china and silver all the way), and a big supper club on the shores of the Potomac River where Cajun and Creole specialties flew out of a high-tech kitchen while top-name artists (like Bonnie Raitt and Fleetwood Mac) performed on the stage. I owned and operated my own upscale BBQ place for several years before eventually relocating to Rehoboth Beach.
I have two weekly restaurant/food columns in Cape Region newspapers, and I write critical articles for several local magazines. I've written menus, written/edited/tested recipes for cookbooks, and penned restaurant and travel reviews/articles/columns for various publications. I'm pleased to have been twice honored with the title of "Pitmaster" for excellence in the preparation and smoking of BBQ. I have a wonderful high-tech playground … uhh, I mean kitchen … in my home. I love Middle-Eastern food and cook much of it at home.
I team up with local restaurant chefs/owners to prepare and serve in-home dinners for charity to raise money for causes like Meals on Wheels Lewes-Rehoboth, Habitat for Humanity, Beebe Healthcare, the Harry K Foundation, and my own RehobothFoodie.com/Touch of Italy Culinary Scholarship Foundation for Delaware high school students. It's lots of fun – when I'm not out gathering info and photos at local eateries.
My travel app, Rehoboth In My Pocket, has sold thousands of copies and covers virtually everything of interest in the Cape Region, from hiking, biking and surfing, to pizza delivery, wedding venues, bookstores, kids' activities, where to sit in certain restaurants, pharmacy hours, amusement parks, fishing, and much, much more.
Beach Eats with The Rehoboth Foodie is broadcast from 2-4 every Saturday on 92.7FM and 98.5FM. It's also streamed simultaneously at wgmd.com. It's the natural outgrowth of my efforts here in the Cape Region where I can bring food industry notables into the studio to share their history, experience and techniques with my listeners. After almost 9 years on the air, the show has garnered a huge and responsive listenership. In 2022, the radio show was awarded first-place NATIONALLY for radio/TV interview by the National Press Association. Also in that year, the show was awarded second-place by the Delaware Press Association for best radio/TV interview.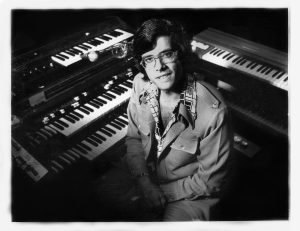 My post-graduate degree is in microbiology, and I scored 100% on my food sanitation/restaurant manager's license exam in Maryland and Virginia. I'm the poster child for obsessive food sanitation. (Sometimes I'm not a very good dinner guest, and woe be it to the bartender who sneezes while making my cocktail….)
Aren't you sorry you asked? Enough about me.
One of the great things about Rehoboth Beach restaurants is the competition. The change of seasons is brutal in a summer resort, and only the strong survive. As a result, most places are at least OK, so you'll read a lot of positive comments if the establishment has earned them. Any restaurant can have a bad night, however, so I never review a place unless I've eaten there at least three times (with as many people as I can drag with me). I'm not the least bit shy about criticism, but I try to be fair and assume (in most cases…not all) that the owners are striving for quality. I regularly update the reviews and ratings to keep them as current and accurate as possible. If you see something that is wrong or outdated please contact me and I will fix it.
My goal is to promote Rehoboth Beach dining while remaining honest and impartial. I don't gush unless a place deserves it, and I don't pull punches, either. I don't accept ads from restaurants, I dine as anonymously as I can (sometimes I even wear a disguise) and pay full price during the review process. With so many good places to eat around here, it just doesn't make sense to waste the calories — or the money — on anything less.
Enjoy the site!
What would you like to do?