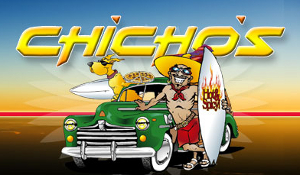 Take two entrepreneurial lifeguards (back in 1968 when that sort of thing was fashionable), add a love of spicy food and pizza, and you end up with Chicho's Pizza. They are now selling the spicy pies in three locations (and counting!). The Virginia Beach location is a delightful dive in downtown Virginia Beach at 2820 Pacific Ave. at 29th St.
It's all about the pizza and beer at Chicho's. The hot 'n' spicy sauce give the beer a purpose in life, and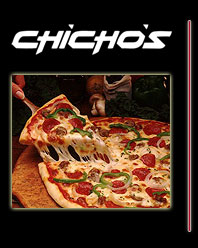 they play together quite nicely. Loud music, lots of beer neons, knotty pine booths–if you like pizza, this is informal beach grub at its best. Call for hours, especially in the off-season (757) 425-5656. Chicho's does not have an available menu online. (L., D., Bar) Price range: Inexpensive +.